This popular go-to resource in audio + e-book format, for many years priced at $44, is now available for just $12 as we shift our focus to video. But make no mistake - the timeless information and RESULTS are abundant as ever (see the powerful testimonials below).

A Transformational Journey Covering Every Aspect of Great Saxophone Playing
Easing the Pain and Speeding Up the Gain
Yeah yeah, we all know that there are no shortcuts in music. But as I've learned over my 25 years on the horn, having the right information and guidance can spare you a truckload of frustration and shave years off of your journey towards becoming the saxophonist you'd love to become.
Unlike Any Other Saxophone Learning Program
Based around a series of six in-depth instructional interviews with six world-class saxophonists, Bulletproof Saxophone Playing is a powerfully comprehensive, non-standard, easy-to-follow, and entertaining multimedia program which, if acted upon, is guaranteed to take your playing to new heights and give you a whole new lease on what it means to play saxophone.
The goal here was to efficiently cover just about every aspect of saxophone playing (sound, technique, intonation, expression, individuality, etc) - but not in a superficial way.
Covering All the Bases by Eliminating the "Fluff"
I believe this course strikes that balance between covering a ton of information and while at the same time, not being "bloated" with information that's obvious or easy to find elsewhere.

Sure, we do get into some of the basics for those who are newer to the sax. But the primary purpose here is to get to the very heart of each topic in order to get you as many "quick wins" as possible. And those quick wins happen by taking specific actions which have a track record of moving saxophonists such as yourself in the direction of greatness.

Basically, this is "insider" stuff you'd be very hard-pressed to learn from a local private teacher, and far more comprehensive than what you'd find in your average online course for sax players.
Take a Sneak Peek
Do you recall that time when your sax teacher taught you about the importance of the head-neck relationship when it comes to developing technique?
Yeah, me neither.
The video below offers just one quick example of the course's focus on the less obvious but game-changing concepts that can bring you rapid results with minimal effort.

"Doron has put together a program that is so full of information there should be a warning on it. The part of the interview with Bill Plake about breathing, for instance, is enlightening and recommended to everyone open to wisdom which varies from what's considered conventional. Same goes for the other interviews. I would recommend this program to every sax player looking for improvement, regardless of ability, as the topics and exercises include both pretty basic as well as more advanced stuff. I am using the book for myself and in my teaching every day."
Günter Schelberger - Professional Saxophonist, Music Educator

"We've all been there. We've just spent an hour in the practice room and don't feel like we've accomplished anything new. Well, I can safely say that Bulletproof Saxophone Playing might be the answer. Between the enlightening interviews and brass tacks basics and technical workouts, this collection will have you thinking and growing in no time. I look forward to working on this stuff myself."
Rob Wilkerson - Lead Alto Saxophonist with Michael Bublé
What You Get
Works on All Devices (Laptop, Desktop, Smartphone, and Tablet)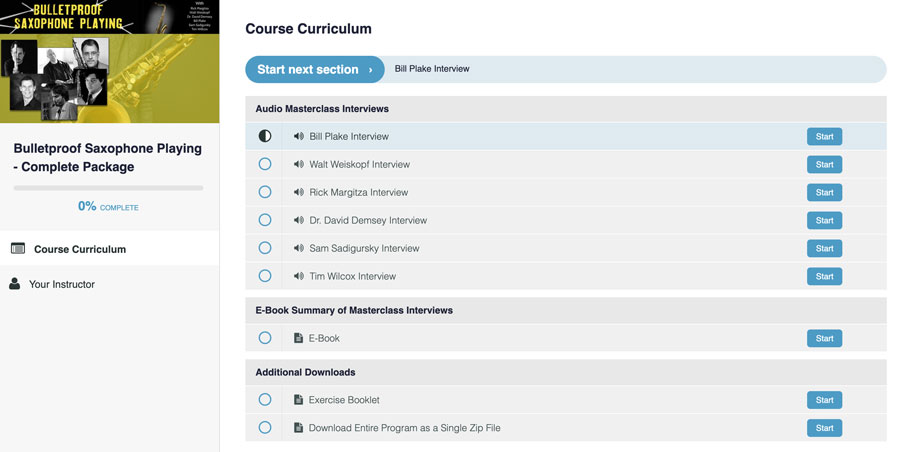 Nearly six hours of mp3 Audio Master Class Interviews with some of the foremost authorities in the saxophone world
A 70-page info-crammed e-book based largely on the Audio Master Class Interviews as well as extensive research into proven techniques and principles that history's greatest saxophonists have used to become masters. You can read the e-book online using your computer, tablet, or smartphone.
A supplementary exercise and informational e-book to help put some of the techniques and principles into action
An extremely effective way to improve your sax playing even if you're away from the horn (in the car, at the gym, etc)
The most inexpensive way to take virtual saxophone lessons with folks who would charge several times more than the cost of this program for a single in-person lesson

"Before using Bulletproof Saxophone Playing, I never had problems with my family complaining about the volume of my sax, they heard it inside the house, but at the volume of a quiet radio. Well, after one week of practice with overtones according to the program, my wife stopped me after I started practicing and said that the entire house was vibrating! I'm going into the right direction since my sound is getting big and fat and those living in my house can confirm it! Also, I am now able to go further with the harmonics reaching the 6th from low Bb (before, hardly the 4th). In addition, I've started to study the altissimo register. Again, good results! I actually had to entirely re-work my practice room (added additional acoustic insulation), but this certifies that the program you put together, if carefully followed and applied, really works!"
Gianluca - Saxophonist

Just A Few Of The Things You'll Learn
How to Turbo-Charge Your Technique
How to Build Up a Massive Sound that Truly Projects While Still Sounding Gorgeous
How to Fly Up High Into the Altissimo Register with the Best of 'Em
The Approach to Embouchure that Gets the Reed Vibrating at its Maximum Level
The Art of Using the Throat and Inner Mouth to Shape Your Sound into Something Big and Beautiful
How to Sound Like Your Saxophone Idols and then Incorporate Their Style into Your Own Totally Original Voice on the Instrument
How the Pros Stay in Tune
Why Much of What You've Learned About Breathing is Probably Wrong
How to Tap into Your Optimal Level of Proficiency by Positioning Your Body Correctly
How to Avoid the Chain Reaction that Can Stop your Fingers Dead in Their Tracks
Controlled and Accurate Articulation
A Sensible Approach to Shopping for New Saxophone Gear
Your Instructors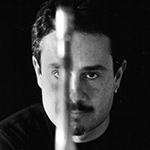 Rick Margitza
One of modern jazz's leading saxophonists, Blue Note recording artist, and former member of Miles Davis' band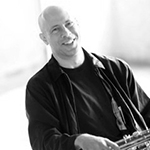 Walt Weiskopf
World-renowned prolific jazz artist, saxophonist with Steely Dan, and author of multiple educational books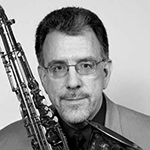 Dr. David Demsey
Director of Jazz Studies at William Paterson University, performances with NY Philharmonic, one of the United States' leading music educators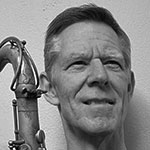 Bill Plake
Professional saxophonist and Alexander Technique teacher at the American Musical and Dramatic Academy in Los Angeles, guest lecturer and adjunct at California Institute of the Arts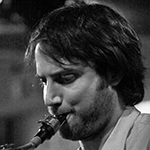 Sam Sadigursky
Critically-acclaimed recording artist, sideman, and woodwind player for various Broadway shows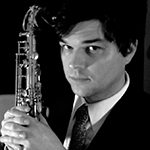 Tim Willcox
With multiple albums under his belt, one of the West Coast's finest saxophone players and teachers

"A couple of my students bought the package and they both had major breakthroughs, one in regards to pitch and the other had a major improvement in sound. I can't remember seeing anything that focused as much on just the mechanics of playing the horn. I would have to say it's a great deal to get six hours of recorded lessons for less than the price of one with a live teacher."
David Valdez - Professional Saxophonist and Music Educator

"Orenstein provides a wealth of information in his e-book Bulletproof Saxophone Playing, not to mention the great mp3 interviews with Margitza, Weiskopf, and others. Highly recommended for any saxophonist looking to take their playing to the next level."
Eli Bennett - Renown saxophonist and author of the Chris Potter Plays Acapella Solo Standards transcription book
"I have had a chance to review your e-book. I enjoy your writing style, and have no doubt that if you're not teaching already, you would make an awesome sax teacher. I particularly like the logical progression of the chapter sequences. You're consistent with the language that you use throughout the book, and the supporting contributions from other saxophonists really help to bring home the point that learning these foundational concepts will make the reader master of their instrument. I would recommend this e-book to friends and strangers who wanted to learn the saxophone. The compilation of the information offers a keen insight to the skills one needs to build in order to reach a level of proficiency one can be proud of."
Nemoy Malcolm - Saxophonist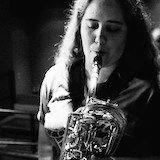 "I love this ebook! Although you can't replace good private instruction, Bulletproof Saxophone Playing comes really close. It has everything you need in one convenient place. I'll be asking all my private saxophone students to pick up this ebook. It's well written, easy to understand, and logical. I especially liked the illustrations, the format, and the little bit of humor mixed in. I listened to the audio interviews first and found the text to really reinforce the audio. Great for both visual and aural learners. A useful reference for saxophone playing with lots of great "Take Action" ideas to keep you moving forward. If you're a serious student who is open and ready to learn or a seasoned pro looking for some reminders and review, this ebook is for you. I highly recommend it! "
Monica Shriver - Professional Saxophonist, Private Instructor, and Clinician
---
"The Bulletproof set is the best thing to come down the pike in quite a while. The interviews offer diversified, informative, creative, and enormously helpful, practical tidbits of information. All of which can be used to make us better sax players and musicians. Tricks, exercises, and especially concepts, that can be used immediately to correct and help our weak spots -- in addition to improving our 'good spots.' Thanks -- we needed this."
Dr. Bill - Saxophonist
---
"I am getting a lot out of the BSP material. For a long time I have felt like I've been 'fighting' my alto - the sound has been rather flat and not too loud either. My sax tutor felt I was only getting 30% out of the instrument's potential :-( I read with some interest the section on how far the beak should be inserted in to the mouth. The change in sound / volume has been remarkable; my tutor noticed the difference straight away. It's given me the opportunity to explore dynamics more fully and improved my confidence."
Mike M. - Saxophonist
---
Putting Our Money Where Our Mouth Is With a 100%, LIFETIME No-Hassle Guarantee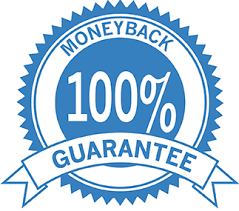 If for whatever reason you aren't happy with Bulletproof Saxophone Playing, then just let us know and we'll quickly refund you your money, no questions asked. We know for a fact that applying the information in this course is going to have a massive impact on your playing at a fraction of the cost of private lessons, but the most important thing to us is that you're happy with your purchase, so no need to worry about wasting money on something that's not going to fit your needs exactly.
And since we know that life happens and you might not get a chance to dive deep into the program right after you get it, we'll refund you at any time, no matter how long ago you picked up the program.