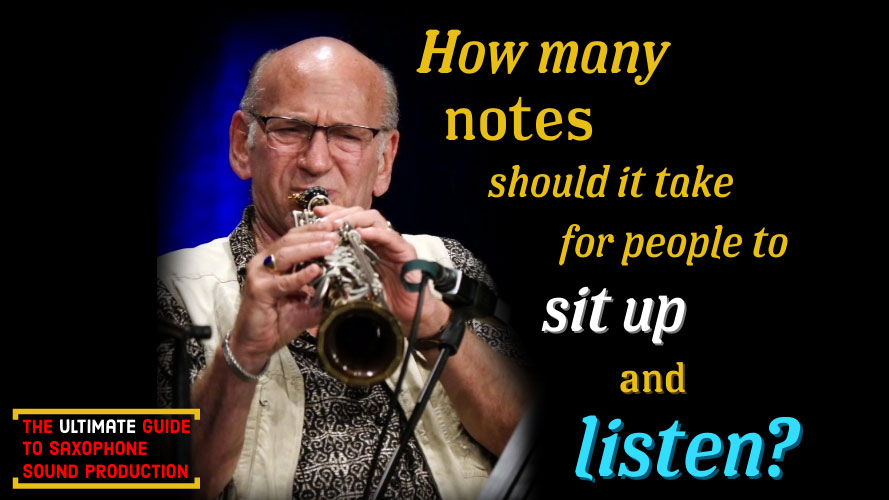 Think it's not possible? Think again.
Here's how some of the world's most famous saxophonists saw it happen for themselves.
One Legendary Teacher, Many Legendary Students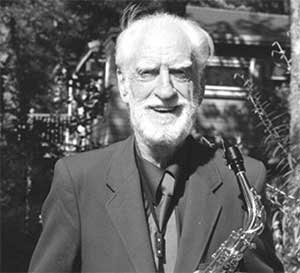 If you've never heard of the famous sax teacher, Joe Allard, you have almost certainly heard of his also-famous students - names such as David Liebman, Michael Brecker, Eddie Daniels, Bob Berg, Eric Dolphy, Harvey Pittell, and so many others.
The One and Only Thing That Joe Taught
Unlike your average saxophone teacher who focuses on multiple areas, like tone, technique, exercises, etudes, written repertoire, and maybe improvisation, Joe focused on one, and only one skill...
A natural approach to saxophone sound production.
That's it.
No method books. No transcriptions. Nothing else, just his simple approach to sound production, taught with a degree of depth that few teachers have ever approached.
The Effect of a Laser-Like Focus on Sound
Lessons with Joe involved diving deep into areas such as the role of the vocal cords, the best use of the bottom lip, the function of edge of the tongue, and many other topics not covered by the vast majority of sax teachers.
Judging by his students, it becomes clear that Joe's methods produced results at a level achieved by few (if any) other saxophone instructors.
Unlocking the Mystery Behind the World's Most Recognizable Saxophone Sounds
Because Joe's teaching style was sort of like that of a wise "zen master", there was sometimes that challenge of immediately understanding how to apply his highly-sophisticated techniques.
So decades ago, when renowned saxophone heavyweight, David Liebman originally set out to create his own sax sound method built on top of the foundation of his lessons with Joe, he actually worked alongside Joe to "translate" those complicated concepts into a step-by-step, practical course of action that sax players could immediately take into the practice room, and beyond.
Out of that effort was born the seminal instructional video, Complete Guide to Saxophone Sound Production.
Taking a Classic Course to the Next Level with a Career's Worth of Added Saxophone Sound Wisdom
Now, 30 years after the release of Complete Guide to Saxophone Sound Production, you can imagine that someone like David - a master player and teacher, always growing and never content to rest on his laurels - has advanced his teaching concept even further, based on those decades, both on the bandstand, as well as with students worldwide.
Luckily, his life's work in the realm of teaching saxophone sound ("the complete story" as Lieb describes it) has now been memorialized on video. Over the course of an intimate workshop held at NYC's Michiko Studios, along with supplemental video instruction that dives even deeper into the material from the workshop, he shares the concepts and exercises that he's seen generate the most powerful results for students looking to realize their best possible voice on the instrument.
Introducing...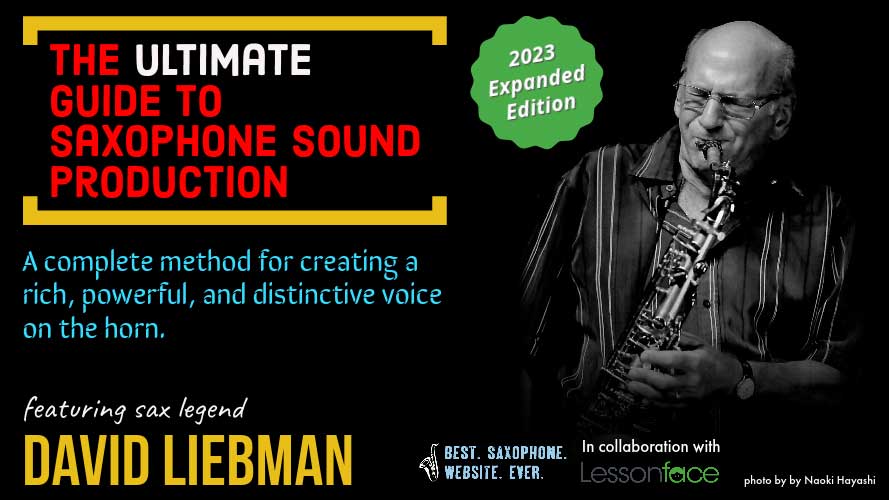 Your Ticket to A Saxophone Sound That Stops People in their Tracks
Whether you are brand-new on the saxophone, or the most seasoned professional, this course is unique in that the lessons here are absolutely game-changing when it comes to developing what is arguably the #1 most important quality that a saxophonist needs to demonstrate.
In this incredibly-comprehensive, easy-to-follow video course (the only course you'll ever need on saxophone sound), if you take action at your own pace, (just for starters) you will:
Be that player who gives people those spine-tingling "chills" that the saxophone is known for
No longer be dependent on the perfect reed, mouthpiece, or horn in order to have a good time playing
Make your way around the horn faster than ever thanks to an unmistakably-upgraded level of flexibility and articulation
Stop feeling as though the sax player sitting next to you has got the bigger sound
Find a new level of pride and excitement when hearing recordings of yourself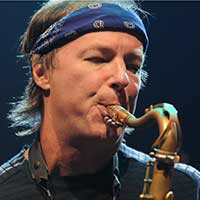 "Dave Liebman has been at the forefront of jazz improvisation for well over 50 years and has been a mentor to myself and scores of saxophonists worldwide for decades. As a saxophonist, I know how important it is to have a good sound. It's everything!
Dave explores just about every facet of the saxophone sound with this new video. Dave is a master communicator and is able to offer his invaluable knowledge to those interested. I find the video extremely user friendly. There are things you can start doing almost immediately after the first viewing."
Miles Davis would say the he could tell how well someone played by the first few notes (in fact, he used to say he could tell by the way they took the instrument out of the case!). I highly recommend this video to anyone wanting to achieve a better sound on the saxophone. A must!!
Bill Evans - Two-time Grammy nominee and saxophonist with Miles Davis, Herbie Hancock, Steps Ahead, Mahavishnu Orchestra, Randy Brecker, Willie Nelson, Mick Jagger, among many more.
Start Your Transformation Now!
Includes 100% Money Back Guarantee

Your Instructor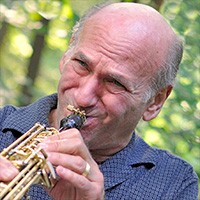 NEA Jazz Master (2011) David Liebman's career has spanned nearly five decades, beginning in the early 1970s as the saxophone/flautist in both the Elvin Jones and Miles Davis groups, as well as tours and recordings with the likes of Chick Corea, John McLaughlin, McCoy Tyner and countless others. He has played on over five hundred recordings with nearly two hundred under his leadership and co-leadership.
In jazz education he is a renowned lecturer and author of several milestone books: Self Portrait Of A Jazz Artist, A Chromatic Approach To Jazz Harmony And Melody, Developing A Personal Saxophone Sound (translated into multiple languages), in addition to teaching DVDs, journalistic contributions to periodicals and published chamber music.
His bands over the years have included noted musicians such as John Scofield, Richie Beirach, Bob Moses, Billy Hart and others. Lieb is the Founder and Artistic Director of the International Association of Schools of Jazz (IASJ), which is a worldwide network of schools from nearly 40 countries.
Liebman's awards, besides the NEA honor include the Jazz Educators Network (JEN) Legends of Jazz (2013); the Order of Arts and Letters (France 2009); Jazz Journalist's award for Soprano Saxophone (2007); Grammy nomination for Best Jazz Solo (1998); Honorary Doctorate from the Sibelius Academy (Finland-1997).
He is currently teaching at the Manhattan School of Music and is a guest lecturer at Berklee College of Music. Dave has consistently placed in the top positions for Soprano Saxophone in the Downbeat, Jazz Times, and JazzEd polls since 1973.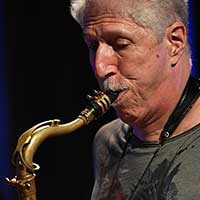 "Dave Liebman is a masterful musician and saxophonist. This video uncovers much of Dave's concept in sound production, and would be so very worthwhile to any wind player."
Bob Mintzer - Grammy winning band leader and saxophonist with the Yellowjackets, James Taylor, Bobby McFerrin, Art Blakey, Jaco Pastorius, and countless others.

Faster than you might think - if you take action on these lessons, you'll...
Super-size your sound with 12 powerful overtone exercises that get you on the quickest path to major gains in projection, richness, and evenness in your sound.
Learn (once and for all) the embouchure that gets you the highest level of reed vibration, cutting through the confusion caused by so many conflicting ideas around this mission-critical aspect of tone production.
Achieve true evenness of sound throughout the range of the horn, adding polish and maturity to your playing.
Learn what "the best note on the saxophone" is, and how to use it to create the biggest and most vibrant sound that your instrument is capable of producing.
Maximize the resonance of your tone by gaining an uncommon level of control and awareness of everything going on inside of the oral cavity and the throat.
Pump up the fullness of your sound with a method of breathing that gives you nearly 100% of the air available in your body.
Using a powerful arsenal of articulation techniques, make your way around the horn with increased speed, control, clarity, and nuance of phrasing.
Put an end to one of the most frustrating (and expensive!) aspects of playing the saxophone, as David teaches you how to shave down your reeds to get the most out of each one.
Experience a newfound joy in playing, as you find your tongue, teeth, lips, and diaphragm working in harmony with the instrument.
Stop second-guessing your setup and losing precious time and money on perpetual gear-hunting, as David teaches you to identify exactly how and when to find new reeds, mouthpieces, and horns.
And when it comes to making a powerful and compelling impact with your playing, you'll...
Make your listeners' ears "perk up" from the first note - regardless of what you're playing.
Make the horn sing just like your favorite vocalists, with a complete repertoire of expressive techniques that will take your style and phrasing to the next level.
Unleash a new level of confidence and creativity as you overcome musical insecurities, since you're now hearing and feeling a sound coming out of your horn that you never thought possible.
Become the type of soulful saxophonist who knows how to truly move an audience, able to fearlessly and masterfully play slow pieces that expose every nook and cranny of your playing.
Gain a level of control over the entire range of the horn that frees you up to move gracefully around the instrument, breaking you out of previous limitations in technique and "musical imagination".
Add unique character and depth to your playing by solidifying, with crystal-clarity, your concept of exactly what you're looking for in your own personal sound.
Show your stylistic versatility with multiple types of vibrato taken from different eras in the history of the sax.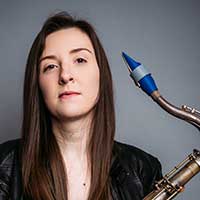 "Before the course, I was getting tired of doing the same old long tones as part of my day to day practice routine, but without much time to think about or research switching it up. I've recently been making changes to my posture too, and the course really helped me to improve all things breathing, posture and overtone related.
I enjoyed being able to process the different lessons at my own pace, and how easy it was to come back to sections that I wanted to revisit.
I'm sure the course will continue to be more and more helpful over time - but I've already felt a difference over the short period of time that I've been using it.
I think it's a really valuable tool for a musicians across a variety of experience levels looking to expand their tone, and it was also incredibly interesting to expand my knowledge of the internal workings from a theoretical point of view too.
Thanks!"
Emma Johnson - Professional Saxophonist, UK
Supercharge Your Sound Starting While Saving Yourself $15, For a Limited Time Only!
Supercharge Your Sound - Starting Right Now!
Includes 100% Money Back Guarantee

Over Three Hours of Time-Tested Techniques and Concepts You Can Use Right Now.

Unlike many other online courses, this isn't just one long video that you have to sift through when it comes time to take the material into the practice room.
The Ultimate Guide to Saxophone Sound Production is a comprehensive learning program, broken into bite-sized videos with progress markers for each lesson.
Each video also includes:
subtitles (at the moment only in English) for following along without audio
a full transcript of the video
a "Lesson Notes" box in the video player where you can leave any notes you like, sort of like your own "practice journal" for the course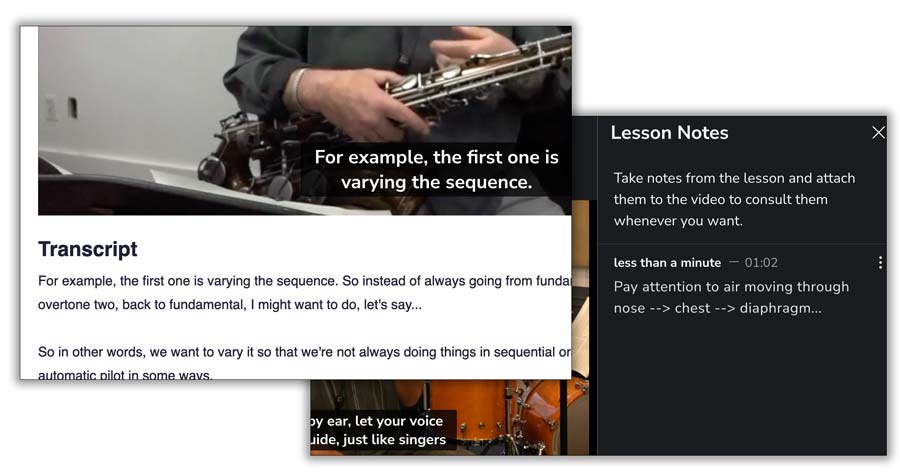 The material covered in this course comes at a fraction of what it would cost you in private lessons with David over the course of months, possibly even years, absorbing his decades-worth of saxophone sound techniques, concepts, and exercises.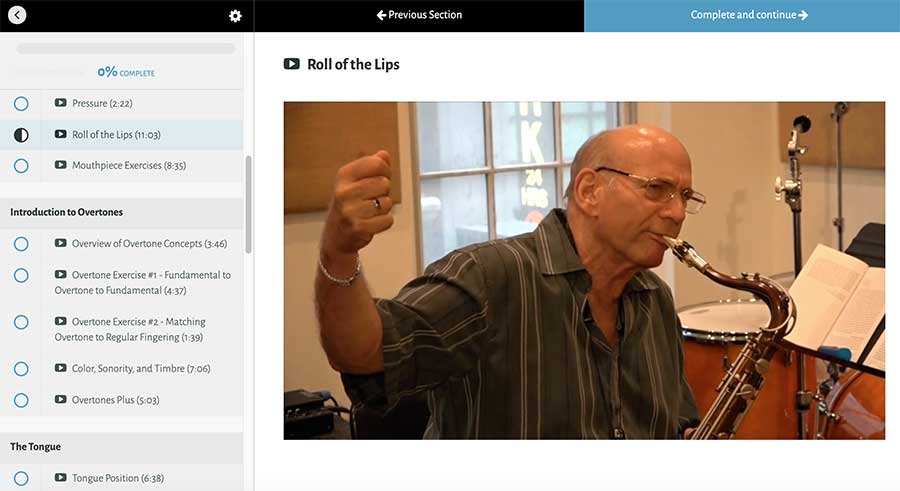 "David Liebman was one of my teachers upon arriving in New York City thirty-five years ago. We worked on sound together and he pointed me in a direction that I am still pursuing to this day albeit in ways that I could not have anticipated at the time.
In the years since, David and I have shared much time on the bandstand together. On tour I've often seen him pick up a different saxophone, mouthpiece and reed set up and within 15 or 20 minutes have it figured out and playing. I don't think I've ever met anyone else with that kind of flexibility.
David's drive and intuition are equally matched by his knowledge and ability to articulate the issues of tone production in a direct, no-nonsense way that is infectious, inspiring you to get right in there and try it yourself. And so the journey begins…and keeps going…thanks Dave… "
Ellery Eskelin - Award-winning recording artist and saxophonist with Joey Baron, Jack McDuff, Michael Formanek, Gerry Hemingway, Mark Helias, Bobby Previte, and countless others
The Course Curriculum You'll Be Using to "Super Size" Your Sound
Below the Embouchure
Introduction and Overview of Course
Lieb's Lessons with Joe Allard
Using Words to Describe Sound
The Saxophone as an Extension of the Vocal Cords
Maximizing the Breath
Three-Part Breathing
Three-Part Breathing (continued)
Maximizing the Benefits of Proper Breathing
Three-Part Breathing Exercises With the Horn
Practical Application of Breathing Techniques
Laryngeal and Vocal Cord Movement
The Embouchure
Pressure
Roll of the Lips
Mouthpiece Exercises
Introduction to Overtones
Overview of Overtone Concepts
Overtone Exercise #1 - Fundamental to Overtone to Fundamental
Overtone Exercise #2 - Matching Overtone to Regular Fingering
Color, Sonority, and Timbre
Overtones Plus
The Tongue
Tongue Position
Articulation
Diving Deeper into Overtones
Review of Practice Routines
Exercise #1 - Varying Sequences
Exercise #2 - "Lester Young" Effect
Exercise #3 - Bypassing the Octave Key
Exercise #4 - Pitch Bends
Exercise #5 - Bugle Call
Exercise #6 - Moving Between All Fingerings for a Note
Exercise #7 - Major 6ths and 9ths from Palm Keys
Exercise #8 - Holding Out the Palm Key Note While Fingering Others
Exercise #9 - Double Embouchure
Exercise #10 - "Color Matching" of Fundamentals
Summarizing the Goal of the Exercises
Expressive Devices
Overview of the Role of Expressive Devices in Saxophone Playing
Pre-tone and Post-tone
Double and Triple-Tonguing
"Ghost" Notes
Using the Fingers for Multiple Expressive Devices
Overview of Different Types of Vibrato
Diaphragmatic Stomach Vibrato
Laryngeal Vibrato
Jaw Vibrato
Quivering of the Lip Vibrato
Summary of Different Types of Vibrato
Portamento
Summary of Expressive Devices and Practice Tip
Equipment
It's You, Not the Equipment
Choosing a Mouthpiece
Choosing a Horn
Getting the Most Out of Your Reeds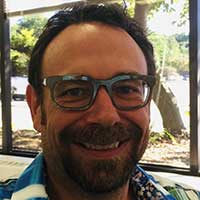 "This is the first time in all my playing years that the concept of sound for sax is so well constructed from all aspects. I have heard some of the things in here before, or variations of them, but this time through, they ALL stuck! Breathing makes sense, overtones make immense sense to me now, and why overtones are so important. The overtone exercises are simple and allow the user to take away an exercise to work on for months to come.
Dave, of course, is AMAZING. He has a great teaching style and I was so shocked that I was getting advice from someone of his stature!
After completing the course, I added a TON of items to my practice "'menu" that I use to mix things up. To me, this says it all about the course.
In the short time since I've begun the course, I finally know how to practice overtones. My accuracy in hitting the overtone I am going for has improved markedly as well. In addition, my sound has grown to be dramatically closer to the naturally bigger and louder sound you get from the overtone fingering."
John Eaton - Recreational saxophonist
Start Building that Rich, Powerful, and Distinctive Sound TODAY!
Includes 100% Money Back Guarantee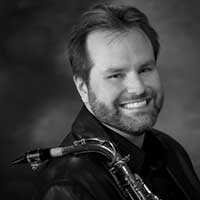 "The course clearly details classic exercises originating from Joe Allard. There is no 'magic bullet' here – the exercises require commitment over a period of time to gain the full benefit. However, assuming dedicated effort, the course pays tangible dividends. Three components of this course had a significant impact on my sound and projection:
The breathing exercises expanded my air capacity which improved my saxophone sound and phrasing. The improvement also transferred to improved flute tone and phrasing.
The mouthpiece exercises greatly strengthened my embouchure over several weeks of practicing. They can easily be done in the car, making the commute far more productive.
The overtone and overtone matching exercises proved to be most valuable to me. They delivered the expected improvement in tone but had the additional benefits of improving intonation and solidifying the altissimo range. Consistent, concentrated effort delivered tangible results over the course of study."
Jeff Rzepiela - Saxophonist, flutist, arranger, owner of Scooby-sax.com
For those who have purchased books and videos on saxophone sound and not seen results...
The goal at Infinite Musician is to put out courses that provide a lifetime's worth of practice material. What we want to avoid is leaving you with a feeling of failure because you didn't get through all of the material.
So I want you to forget about any sort of "finish line", and just focus on taking one of the exercises into each practice session, even if you only have a few minutes to work on your sound.
Do that, and I can tell you, without hesitation - you'll be getting to your ideal saxophone sound in the quickest and most efficient way possible.
Why This Course is Truly the Only Course on Saxophone Sound You'll Ever Need
Over the course of his legendary career, teaching countless master classes, multi-day workshops, college courses, and private lessons, David has seen what actually produces results in a way that almost no one else in the saxophone world has.
That's why his books and videos on sax sound from past decades are still considered classics to this day, and his students include some of the best players in the world.
This course represents the definitive compilation of those techniques and concepts that produced the biggest gains in the shortest amount of time, for both David as well as his students.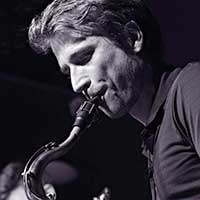 "Not only is Lieb the quintessential saxophone warrior, but he is also an inspirational teacher and human being. I remember at the start of one of his master classes he clued us in on all the details in his teaching to look out for.
'Watch when I'm serious, when I'm funny, listen for when I'm LOUD and when I whisper. Sometimes I'm scholarly and sometimes I'm a street f&$k.. you dig. It's ALL by design and is part of my performance as an artist.'
To his testament, he had us all on the edge of our seats for the full 3 hours. Then we left, exhausted and inspired. But he stayed and did another three hours for the next group. Then one more. Nine hours back to back. Everyone got 100% energy from him.
Lieb also has a fantastic way of making everyone feel special and part of some secret inner sanctum of coolness or something. It stems from a big heart and a highly evolved and genuine sense of empathy."
Mike Rivett - Recording artist with multiple international tours, instructor at Sydney Conservatorium of Music, and first place winner of Australia's National Jazz Awards

Frequently Asked Questions
What level saxophonist is this program designed for?
Saxophonists at any level would benefit from this course. So many of us have had to waste precious time going back and re-learning the basics due to poor habits instilled by a well-meaning band director, neighborhood sax teacher, or sub-par online video. So if you're an absolute beginner, you're very likely to find yourself improving in the quickest and most efficient way possible. And if you're super-advanced, David dives so deep into the art of saxophone sound that it would be pretty unlikely that you'd dig into the materials and say to yourself, "yep, already mastered all of this." So no matter your level, if you take action, there is no way that you are not going to see major results.
Can't I just get all of this stuff for free on Youtube?
The short answer is, no way. There are few (if any) teachers who can take you as deep into the art of sax sound like David Liebman. So any course of study that you'd assemble from Google-searching for free online videos will not come anywhere near the level of depth and accuracy that you'll find from absorbing all of this time-tested information, laid out in a structured, step-by-step, "A-to-Z" format like what's being offered here.
I'm not really good with computers - will I be able to use this without wanting to pull my hair out?
If you're tech-savvy enough to check your email, then you're tech-savvy enough to use this program. It's just a matter of logging into a website on any device (computer, tablet, or smartphone), and all of the videos are right there onscreen. No downloading or installing apps or any nonsense like that. And if you get stuck for any reason, just reach out and someone will help you right away!
How long do I have access to the course?
How does lifetime access sound? After enrolling, you have unlimited access to this course for as long as you like (that means no recurring subscription fees) - across any and all devices you own.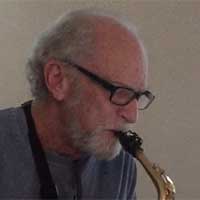 "As a kid I played saxophone but as my career and family grew I moved away from music. After retiring from a 40 year career, I decided to rekindle a high school romance...with the saxophone. I started taking lessons and shedding fairly diligently but knew I needed to do something about my sound. I retired to a home near the legendary Deerhead Inn where Lieb performs pretty regularly. I go frequently. I always loved Dave's rich, fat sound so I arranged to have a lesson with him to focus on my sound. I had been using the same embouchure I was taught to use by my first sax teacher, in 1963. (You remember, bottom lip tightly wrapped over bottom teeth). Same vibrato too. So while my technique was making great strides, my tone wasn't very satisfying.
In one 3-hour lesson, Dave transformed my playing. He revamped my embouchure (more bottom lip on the reed), pointed out areas for improvement in my breathing and gave me a set of exercises that I have incorporated into my warm up routine. My sound and control have improved dramatically.
Dave is the master at this. If you want a better sound, this course will do it for you."
Jeff Plotnick - recreational saxophonist
The Quickest Path to Your Biggest, Boldest, and Most Unforgettable Sound Starts Here
Perhaps you're all-too-familiar with that feeling of sitting on the bandstand and hearing the sax player next to you belt out a sound that's so much richer, fuller, and intense than yours.
Now, consider the fact that you could make that experience the exception, and not the rule.
Picture what it would feel like to play just one note, and see people snapping to attention as you find yourself putting forward a sound that inspires you to reach a level of playing that's more polished, engaging, and creatively-uninhibited than anything you've ever experienced before.
Maybe you can hear yourself confidently piping out a ballad, with every nook and cranny of your tone exposed in a room where you can hear a pin drop between each note you play.
Or perhaps you can imagine belting out a "freight-train" of sound as you effortlessly soar over a hard-driving rhythm section.
If you take action on the lessons in the Ultimate Guide to Saxophone Sound Production, we are confident that the scenes I just described don't have to be "pie-in-the-sky" fantasies, but rather, commonplace experiences that, in every way, enrich your experience as a saxophonist - starting right now.
So with that, David and I look forward to helping you along in your new journey to a level of playing you never thought possible.
Doron Orenstein

Founder at InfiniteMusician.com and BestSaxophoneWebsiteEver.com

Putting Our Money Where Our Mouth Is With a 100%, LIFETIME No-Hassle Guarantee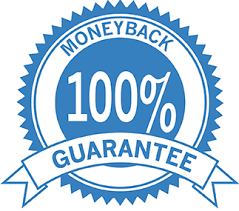 If for whatever reason you aren't happy with Ultimate Guide to Saxophone Sound Production, then just let us know and we'll quickly refund you your money, no questions asked. We know for a fact that applying the information in this course is going to have a massive impact on your playing at a fraction of the cost of private lessons, but the most important thing to us is that you're happy with your purchase, so no need to worry about wasting money on something that's not going to fit your needs exactly.
And since we know that life happens and you might not get a chance to dive deep into the program right after you get it, we'll refund you at any time, no matter how long ago you picked up the program.
Start Building a Truly Unstoppable Sound NOW with Instant Access
Includes 100% Money Back Guarantee